Roedel University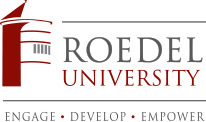 Engage, Develop, Empower
Our training and professional development programs are geared toward getting things done timely and effectively. To meet this challenge we created Roedel University to demonstrate our commitment to improving the performance of our people.
Through Roedel University, those in leadership roles are equipped with the information and tools they need to become effective leaders. We believe that our team and organizational success depends on the strength of our leadership and that is always where we start.
Some of our core Employee Development programming includes:
DiSC
The DiSC Profile provides insights into peoples natural and adaptable behaviors styles based on their personality type. DISC is a user friendly, non-judgmental survey for understanding behavioral preferences and personality styles. Your DISC style is a blend of four primary personality types: Dominance, Influence, Steadiness and Conscientiousness.
Five Behaviors
Based on the bestselling book The Five Dysfunctions of a Team by Patrick Lencioni, The Five Behaviors of a Cohesive Team is a model and development program that guides intact teams through a journey to improve in five areas that are key to productive team dynamics: Trust, Conflict, Commitment, Accountability and Results.
Team Process
Taking everything we've learned so far and pulling it together, making it manageable and sustainable and creating skills that have a direct impact on exceeding performance standards. It is a collection of activities or job tasks that take one or more kinds of input and creates output that delivers value to the internal and external customer. A systematic approach to making the workflow more effective, efficient and more capable of adapting to an ever-changing environment.
SAE Reporting (Status Analysis and Execution)
Learning how to drill down, ask questions and master the art of assuming nothing. Learning the ability to find the root cause of the critical issues and gaps and define the steps needed to close the gaps. The SAE Report creates a thinking process used to meet performance standards by analyzing where we are and defining what must be done.
Team Leader
Understanding the critical role and responsibilities team leaders play in the success of the team process and learning about the qualities, behaviors and traits of leaders necessary for teams to succeed at Roedel Companies. In addition, leaders will have the opportunity to assess their personal leadership strengths and opportunities.
Stepping up to Supervisor
Managing the transition from staff member to supervisor can be challenging. Stepping up to Supervisor is designed for those who have been promoted recently or for those who have been there for some time but are having trouble managing their peers. Discussion will focus on respectful communication; identifying characteristics of a good manager; understanding your preferred supervisory style; establishing healthy boundaries & clear expectations; being a consistent role model and delivering performance feedback.
Service Culture
We along with our partners at Up Your Service define "Service" as "taking action to create value for someone else" and Service Culture "as a shared purpose where everyone is focused on creating value for others inside and outside the organization." It is building the passion and practices for delivering great service. Creating an environment where every member of the team can lead from every position in the organization. It's understanding the Six Levels of Service, The Four Categories of Value, Your Perception Points and so much more.
Sandler Sales
Roedel Companies has partnered with Sandler Training to build a more productive and aligned sales culture by establishing a business development "playbook" to bring alignment and transparency into the sales process. The improved sales process will not only Increase revenues and pipeline predictability for accurate forecasting and deal closure it will also create a more efficient, accountable and effect sales team focused on the appropriate attitudes, tactics and sales behaviors.
Beekeeper
As we continue to grow as a company, it becomes more and more important for all of us to stay connected. Because of this, we have invested in an internal communication app powered by Beekeeper. We are turning our Roedel App into a hub for all information related to our company (think schedules, best practice sharing, employee recognition, etc.), as well as a place to disseminate normal communication to the team. The goal is to make it easy to access EVERY team member in real time so everyone can do their work more efficiently.