Experience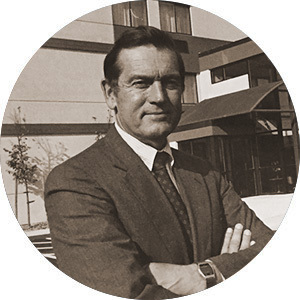 Our business is optimizing the value of hotel assets
Roedel Companies is the successor to Chalet Susse International Inc., which was founded in 1967 by Fred B. Roedel. His Susse Chalet hotel brand was one of the most dependably profitable names in the business. Today Roedel Companies continues Chalet's legacy of maximizing the ROI of hotel assets with a twist. In addition to owning and operating our own portfolio of hotels we provide essential hotel services to third party hotel owners and investors.
Roedel Companies will maximize each dollar you invest in your hotel in order to ensure that it will quickly be a leader in its marketplace and generate the highest possible profit. We'll do so by strategically applying the in-depth industry expertise our team has accrued during nearly 50 years of successful hotel development, construction, management, and design on our own account to meet your specific needs.
Hotel Saranac was placed on the National Register of Historic Places
Compass Point at Hotel Saranac opens
Homewood Suites Boston/Marlborough opens
Hotel Saranac opens its doors after a 4 year, 36M restoration
Roedel Companies is awarded Hilton Developer of the Year for Hotel Saranac
Hotel Saranac is awarded the 2018 Excellence in Historic Preservation by the Preservation League of New York State
Hilton Garden Inn Canon, MA breaks ground
Homewood Suites Marlboro/Berlin, MA starts construction at the Riverbridge mixed-use development.
Hilton Garden Inn Canton, MA receives final permits and prepares to break ground.
Roedel Companies signs its first Tapestry Collection franchise agreement to convert the Holiday Inn Mount Kisco, NY to its new, soft branded hotel brand.
The Falls Event Center in Manchester NH opens.
Holiday Inn Mount Kisco extensive Renovation is complete featuring rebranded Catering & Meeting Space: Mount Kisco Events and a full service restaurant: The Hub.
Roedel Companies signs franchise agreement with Hilton Hotels to brand the Hotel Saranac a Curio Collection Hotel.
The Holiday Inn Express & Suites Merrimack, NH wins the 2016 Quality Excellence Award for exceptional guest service at the IHG brand conference in Las Vegas, NV.
The Event Center at the Courtyard Marriott Opens
Roedel Companies acquires the Courtyard by Marriott in Nashua, NH and starts the initial planning to convert the hotel into a renovated 239 room Courtyard with an "attached" and expanded 14,000 SF Events Center with a separate entrance, brand strategy and sales team.
IHG awards Roedel Companies the "Renovation of the Year" for our Merrimack, NH conversion.
Holiday Inn Express & Suites opens in Merrimack, NH.
Roedel Companies acquires the Holiday Inn Mount Kisco, NY.
Roedel Companies acquires the historic Hotel Saranac and starts planning the historic restoration project.
Roedel Companies acquires the Fairfield Inn & Suites in Merrimack, NH and start the renovation and rebranding into a Holiday Inn Express & Suites.
La Quinta Inn & Suites opens in Manchester, NH.
Roedel Companies and Alta Properties successfully acquire the bank note for the Clarion Hotel in Manchester, NH and start the renovation and rebranding process into a La Quinta Inn & Suites.
Malone, NY - Holiday Inn Express & Suites opened. The second "turnkey" hotel for a 3rd party investment group.
Tilton, NH - Hampton Inn opened. Roedel Companies built, FFE, and operates for a 3rd party.
ROK Builders, LLC is formed to provide construction management services to Roedel Companies and third-party hotel owners and investors. ROK Builders executes its first renovation for a third party when it completes the renovation of 9-Fairfield Inn by Marriot hotels across New England.
Hilton Hotels awards Roedel Companies with the "Hilton Garden Inn Development of the Year" for our challenging Manchester, NH project.
The award-winning Hilton Garden Inn Manchester, NH Downtown opens its doors. Roedel Companies oversees all aspects of the development, construction and design.
The Holiday Inn Express & Suites opens in Auburn, MA. Roedel Companies acts as its own construction manager to build the hotel.
The newly formed Roedel Companies opens their first nationally branded hotel, the Hilton Garden Inn in Fishkill, NY.
Fred Roedel sells the largest, privately held hotel chain, Chalet Susse International, consisting of 36 Susse Chalet and Grand Chalet hotels to Olympus Real Estate Trust and forms Roedel Companies with Fred Roedel III and David Roedel. They start out with two Chalet Navy properties in Newport, RI and Groton, CT along with a handful of real estate sites.