Wednesday, June 27, 2018
Roedel Companies Honored with Prestigious Hilton Award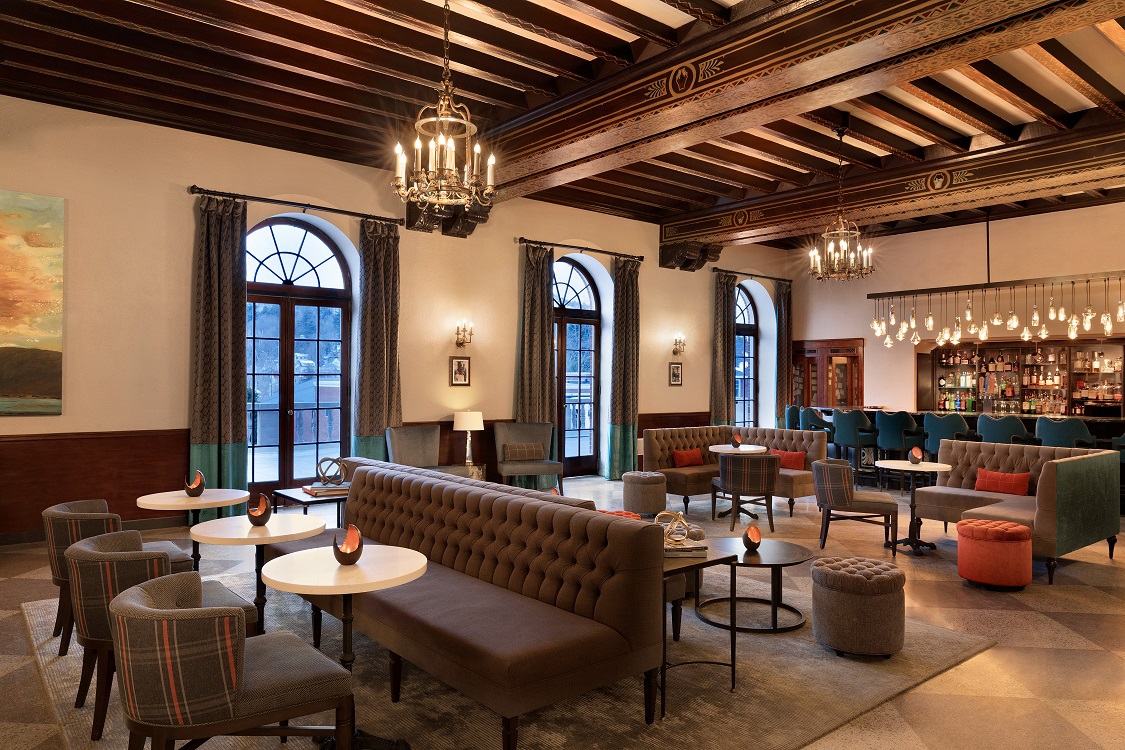 FOR IMMEDIATE RELEASE
Contact: Jim Fennell
Tel: 603-647-8606
E-Mail: jimf@evradvertising.com
New Hampshire-based Hotelier Earns North American Development Award
WILTON, NH – Roedel Companies became one of just five Hilton affiliates to earn a prestigious 2017 Developer of the Year Award during the recent Hilton Owner Awards ceremony.
Roedel Companies received the award in the Full Service category for its restoration and opening of Hotel Saranac, Curio Collection by Hilton. The presentation was made during the 41st Annual NYU International Hospitality Conference in New York City.
"We are certainly humbled and honored that Hilton selected us for this award," says David W. Roedel, Business Development Officer for Roedel Companies. "Hotel Saranac was the first historical restoration project for us and we are proud of the work we did. This was definitely a labor of love."
The Developer of the Year Award is part of Hilton's Development Awards that recognize "the passion, creativity and innovative spirit of Hilton developers that are committed to quality projects, meet or exceed brand standards and have a positive impact on the local community."
The awards are selected by the Hilton Development team based on criteria that includes total number or quality of hotels developed and in operation, commitment to project quality, impact on local community and early adoption of newer brands.
"We are excited to recognize our developers after a tremendous year of growth, innovation and success," says Matt Wehling, Senior Vice President, Development, U.S. and Canada, Hilton. "Our team is proud to work with our dedicated partners on world-class projects that create an everlasting impact on our guests, communities and the hospitality industry."
Roedel Companies purchased historic Hotel Saranac in 2013 with the intent of fully restoring the dormant property that stands as the last of the grand hotels in the region. Hotel Saranac re-opened earlier this year after an investment of more than $35 million.
The hotel, built in 1927, is a full service property that features a spa, retail store, event space, a Great Hall and restaurant that showcases the rich history of the hotel and Saranac Lake. It has become an economic driver in the region and serves as a basecamp for exploration of the Adirondacks.
About Roedel Companies
Roedel Companies, based in Wilton, N.H., has 50 years of experience developing, constructing, managing and designing hotels. They own and operate hotels throughout the eastern United States, including a growing portfolio of nationally branded and independent hotels and event centers such as Hotel Saranac Curio Collection by Hilton, Hilton Garden Inns, Hampton Inn & Suites, Homewood Suites, Holiday Inns, Holiday Inn Express & Suites, La Quinta Inns & Suites and Courtyard by Marriott. For more information, visit www.roedelcompanies.com.
View All News