Holiday Inn Express & Suites Auburn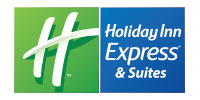 At A Glance
The Holiday Inn Express Auburn, Massachusetts is a 113 room select service hotel located just south of Worcester, Massachusetts. Featuring a convenient location for business and social guests alike, Holiday Inn Express & Suites Auburn offers up a 24 hour business center, fitness space, complimentary breakfast, and is in close proximity to many restaurants and entertainment venues.
General Manager: Patricia Hernandez Since 2022
Director of Sales: Kathy Kirk, Team Member since 2007
Employee of the Year 2016: Augustina Fofie
Year Open: 2004
Number of Rooms:113
Construction (ROK Builders), Hotel Management (RGH Hospitality), Interior Design (RSJ Associates)
What We Did
This was the second hotel developed ground up by Roedel Cos. The site includes a massive retaining wall that increased the buildable land mass from 1.5 acres to 2.5 acres allowing enough room to build this 4-story, 113 room facility.
The hotel opened in May of 2004 and recently completed large scale renovation including 100% of the rooms, corridors and an expansion of the public space.